We are pleased to announce the 12th International Plasma Product Biotechnology Meeting to be held in Limassol, Cyprus,
31 October - 3 November, 2022
The Plasma Product Biotechnology Conference Series has established a reputation as the key international forum for the presentation and discussion of topics relevant to the plasma manufacturing industry. After a prolonged break due to the Covid-19 Pandemic, there is now an even greater need to meet again and discuss the latest developments of importance to the industry.
All sessions will be chaired by recognized industry experts with broad experience and insight in their respective disciplines. A key part of the meeting is to deliver an overview of strategic issues, patient perspectives or highlight developing market trends. This will be provided with the commencement keynote lecture and subsequent focus lecture.
The conference will host participants from several plasma fractionator companies (CSL, Grifols, Takeda, Biopharma). 
Additionally this year we have the privilege to welcome Dr Dorothy Scott from FDA and Branch Chief of the Plasma Derivatives Branch as a guest speaker/panelist member.

There will also be a lecture from Dr Kostiantyn Yefymenko, CEO of Biopharma Plasma in Ukraine, and the opening of the program will be managed by a Rare Disease Patient, remembering the importance of what we do on a daily basis. 
St Raphael Resort & Marina is overlooking the sandy beach and sparkling blue waters on the outskirts of the vibrant city of Limassol. The resort is truly an ideal venue providing for a stimuating conference.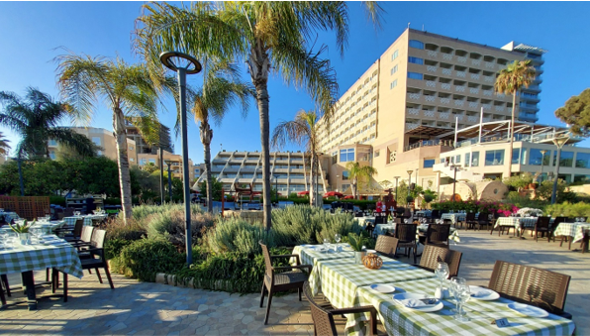 As with past events, the meeting will encourage networking and discussion between participants by providing a relaxed and informal setting both within and beyond the scientific program. Necessary health and safety considerations will of course be implemented, depending on the current situation during conference dates. A key part of the meetings has always been the poster session and this tradition will continue in Cyprus, providing a lively and highly interactive session.
This is the event for you, if you work in or have an interest in plasma manufacturing, through your work in a research institute, a government agency, a manufacturer, a supply company or consultancy, and are seeking to update your knowledge of the industry, or to learn, explore or disseminate new ideas and information.
On behalf of the Organizing Committee we invite you to the 12th Plasma Product Biotechnology Meeting and look forward to seeing you in Cyprus in 2022.